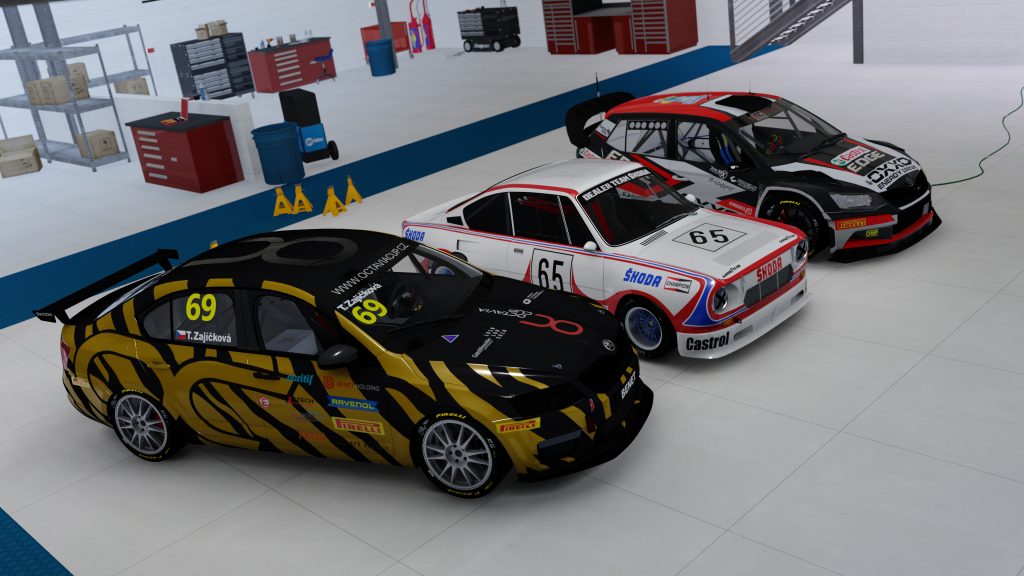 One wise person once said that modding is so easy that even trained monkey would be able to do it, so we accepted the challenge and tried it. Why? Because we felt that between all those drift specials and street cars around, there is quite big gap where decent quality cup cars and racing specials should be. And we were lucky that our "Czechoslovak" history offers some special pieces of machinery like this. Almost every car has some special significance for us, because they are legends not only in Czechoslovak motorsport but their fame crosses borders of central Europe. And who we are? Just a bunch of sim racing and modding enthusiasts mostly from Slovakia and Czechia, fans of good racing and close metal-to-metal battle on the racing track. We like to turn those plastic wheels and to pretend it was real, and we like to do it mostly in that very well known Italian sim – Assetto Corsa. Even though not perfect sim, it allows to mod the hell out of it, and we like to exploit it for our amusement. Our modding career started a little, let's say, accidentally but when we made our first mod, we wanted to make more and more, so here we are, presenting our projects 🙂
…bringing the "banana" to your face…
There's nothing like the "banana" feeling; the big smile on your face when driving something what feels good in your hands and you have great fun with it. We are all about that. Making people happy driving our mods, and enjoying the moments spent in our cars. We don't do this stuff for money, since we have hard and time consuming jobs for that. And we want to take it very seriously, even though we don't have any special education or training, still our mods are created with love and care they all deserve. Yes, we are doing mostly Skodas now, but the reason is obvious, because we have the best access to all data needed to create a decent mod. Just download some of it and try!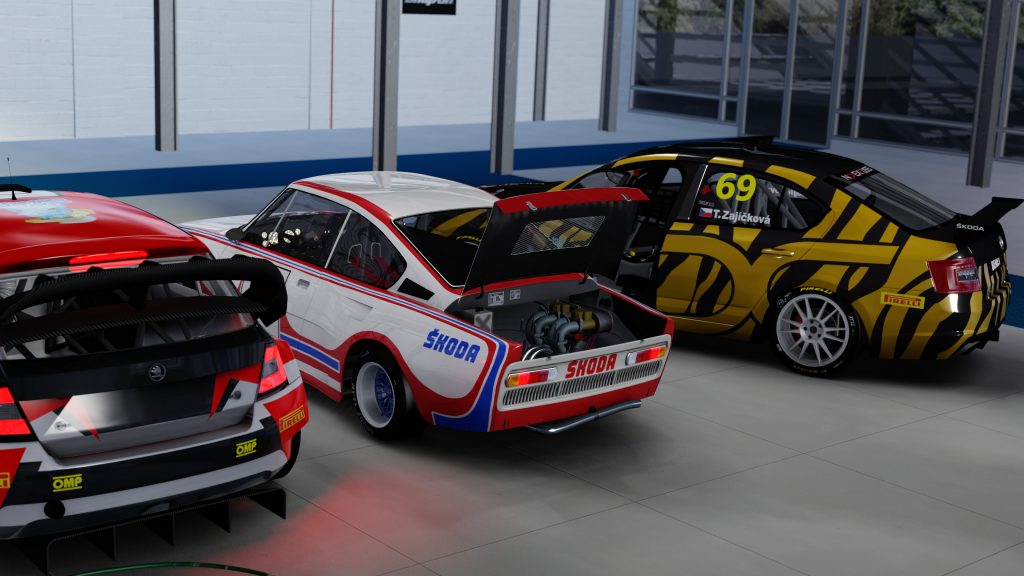 Our Team
Project manager:
Roman "Fuzo" Fusaty – Project management, 3D modeling, suspension physics
Contributors:
Michal "Weron" Soltes

– testing, physics

ACFan – sound modding
RacingtechCZ – skins, physics consulting
LumpTom – 3D modeling (Octavia Cup, 130RS)
Jiri "Randamu" Valik – skins (Octavia 2008)
Tomas "Momo" Valent – 3D modeling (Slovakiaring)
Special credits:
Mach77 – big thanks for helping us in our beginning with a sound mod for Octavia Cup
ACCentral.CZ community – big thanks for all the support and testing and mostly for driving our cars, it was a pleasure to do it for You all 🙂
Arch – guy from Finland, physics specialist who pushed us out of our comfort zone and made us to start doing accurate physics 🙂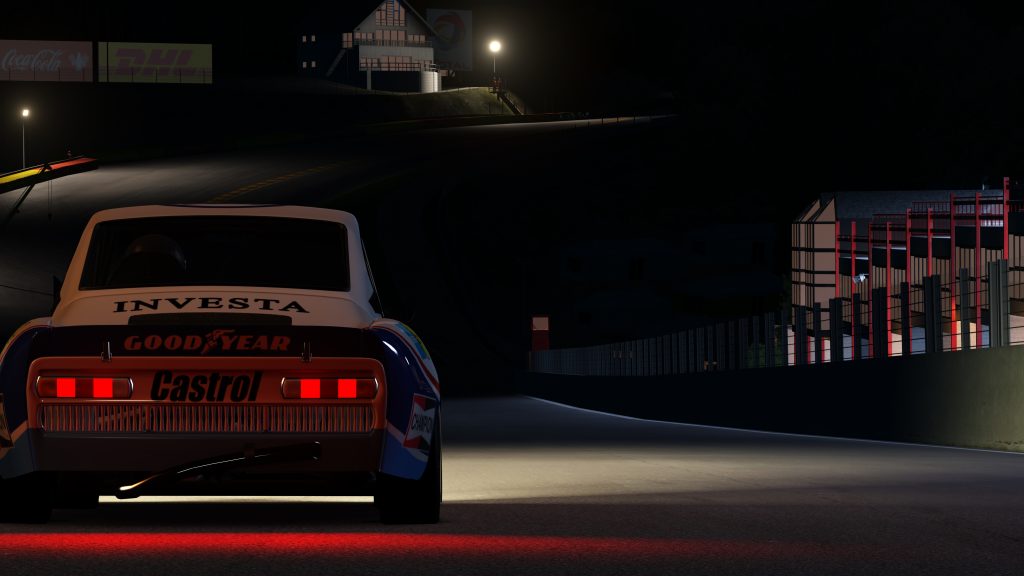 We are not profesionals, and we don't pretend we are!
It's true: All we do we do is for fun and for free in our free time because we love to do it. As it is mentioned previously, we have normal jobs, and you can be sure that our jobs have nothing to do with modding :). You won't find any professional 3D designer or engineer in our team. Fuzo is a professional soldier and Weron polishes cars for living, but, we are still trying to create our mods as good as we are able to make them. We are still learning, still evolving every day and improving our skills, so you can expect a lot of updates of our mods, because we like to make them perfect.
If You like our mods, tell it to your friends, if You don't like it tell us!
Just a few extra words in the end. We are aware that it is not possible to satisfy everyone with our work; there always will be someone who knows how to do it better, and how it should feel, and what we should do. We are not afraid of constructive criticism, we are not perfect, because nobody is. If you are willing to help us, contact us and we can talk about it.
Fuzo
TM-Modding founder