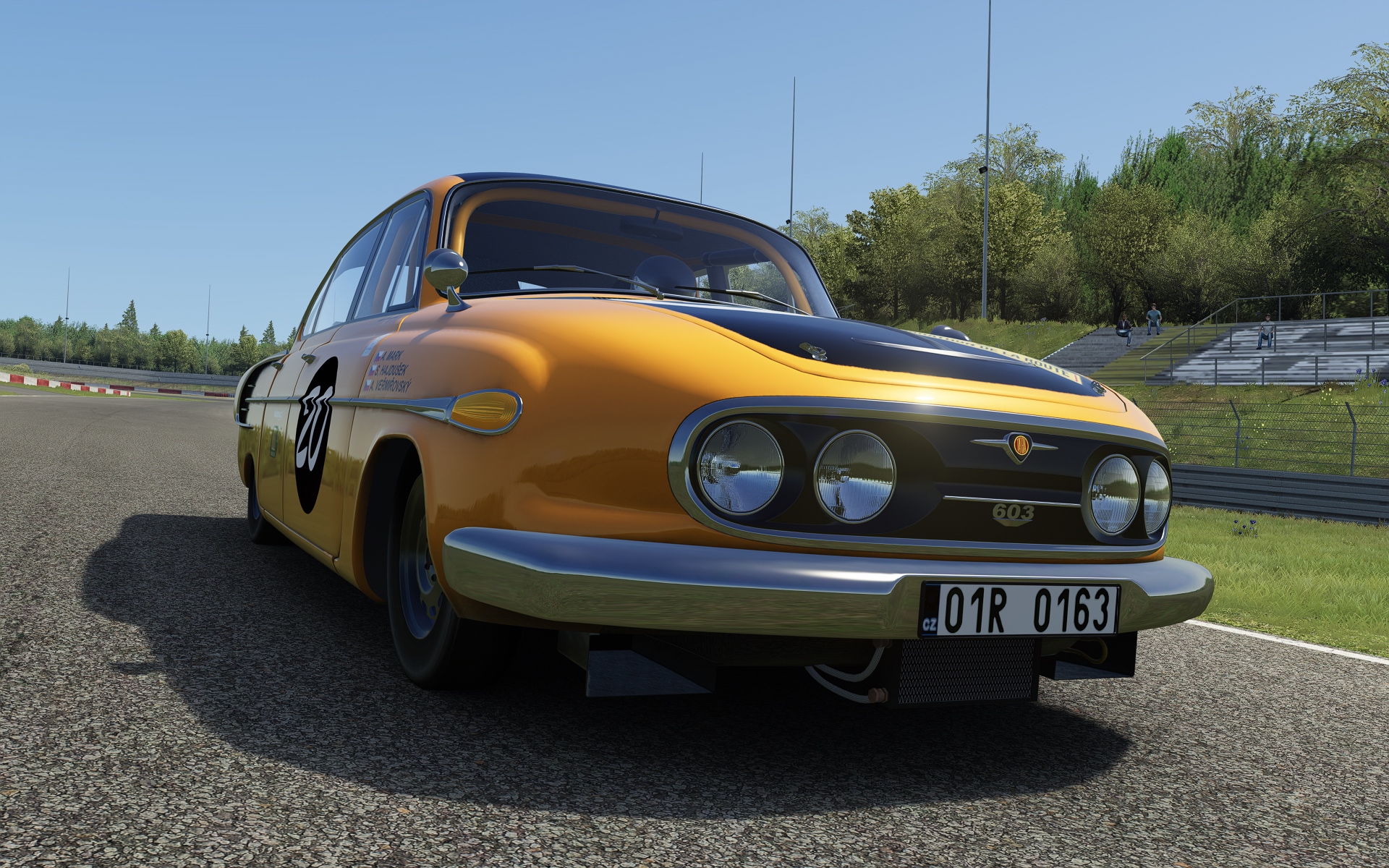 Summer 2020, here we go…
July 16, 2020
It's been quite a long time since I'd posted some news here, but I feel like it is about time to write some new sentences with my cumbersome English and shed a little light to the situation in our "team" and what "we" are working on.
I intentionally used the apostrophes in team and we, because at this moment, it is only one person who is still permanent part of this modding team and that's me. Yeah, unfortunately some things happened in couple of last weeks and I ended up alone in my quest for decent Assetto Corsa mods. My "physics guy" Weron decided to quit the scene. I won't go into details why and how it happened, there was no drama or something like that, he simply made a decision and I accepted it.
Anyways, I still feel like I am kinda enjoying the modding stuff so I decided not to give it all up and I will continue with it. Mostly because there is still some work which can be done on our mods and I still somehow have fun doing it. I will still refer to the mods as "ours" because Weron was big part of it. Couple of days ago I was thinking about it all and I felt like I will focus my modding career rather to tracks than the cars, so I joined the group of skilled track modders called "Reboot team" and started working with them on updates for some old and abandoned tracks, something like the old well known "reboot project" used to do before it was canceled. We don't have any web page at this moment, we are releasing our stuff on social media and some forums, so keep looking there. We are just in the beginning so give us some time to settle things up.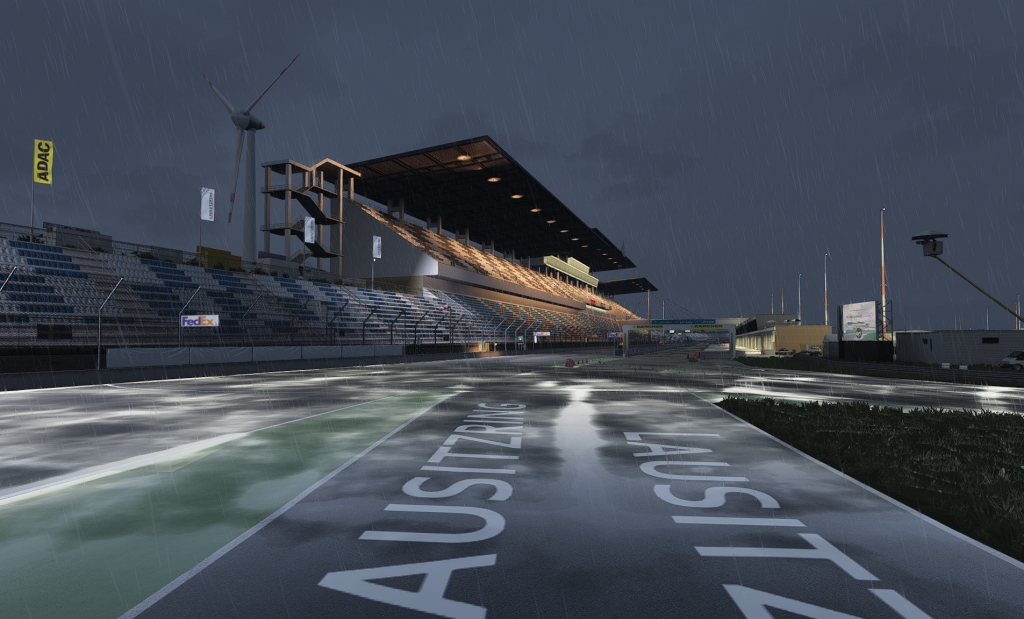 Even though I wanted to focus on tracks I still have some "work in progress" for our cars and some of them will receive some final touches in close future:
Octavia Cup 2018 – I really like this car because it was our first one and we basically learned modding on it. With some gained experience and know-how I wanted to prepare some final update and leave it be, but… The graphical update to version 2.2 is basically finished. I wanted the car to be as multiplayer friendly as possible. I reworked all LODs and lowres cockpit to improve the multiplayer performance and to meet the AC standards, there were some improvements and ease-of-use tweaks for rims, new mesh for brakes, safety net, a lot of other bigger or smaller optimizations to the mod, material tweaks, even some texture optimizations and much more. I wanted to bring it to the state that I will be satisfied with it and I guess I managed to do that with the latest version. But I wanted to release it together with physics and sound update, and here is the problem. Weron started to work on the update but hadn't finished it. And the sounds were sent to 2 different sound modders and no response from them either. So in the end I decided to release the graphical update alone. I plan to release it this week probably, I need to do some final testing. And when I will find someone who could take over Weron's work and look on the physics I will do the "final" update and then I will consider this project to be finished.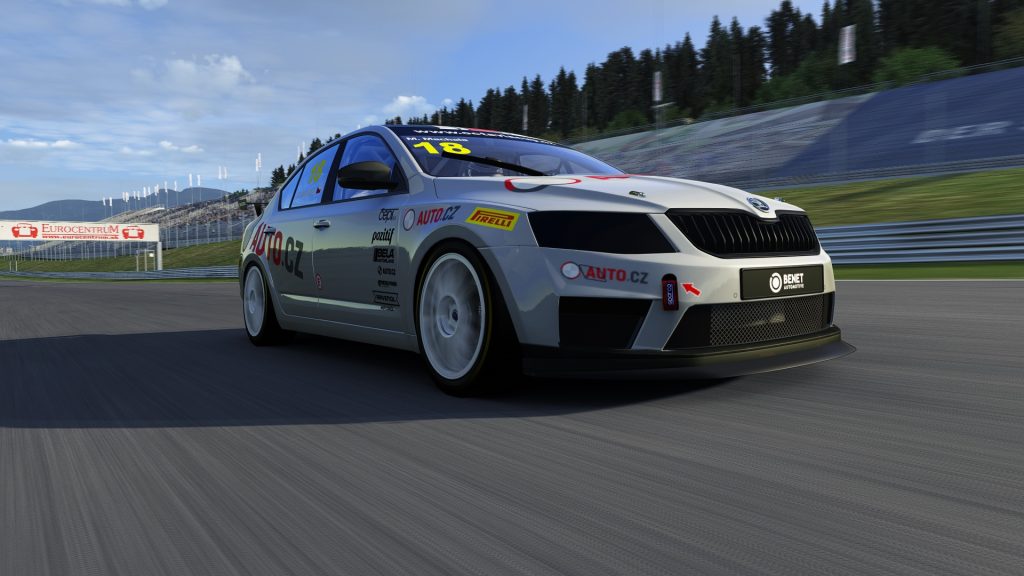 Skoda 130 RS – this car is my my personal favorite. I simply love it. And I am trying to put my love and care to some final improvements which are on the way. There are no big changes from previous version, maybe except reworked rim and rim blur materials and textures and some small fixes. But the good news is that I am working on suspension physics update as well and my friend ACFan is working on new unique sounds for it so this one will be released as soon as I will finish all work on it and the sounds will be ready. I really would like to have it finished by the half of the August, because it will be used in a race in ACCentral.cz community and I would like to present the new version there 🙂 Finger crossed for me. Yes, I started to fiddle with suspension physics and first results are quite promising, I will see how it will go 🙂 But this is all what I am willing to learn, I still need someone to make tires and aero 🙂 So guys if someone from you would like to help me or to cooperate or to become a full team member, please let me know 🙂 More info via personal messages!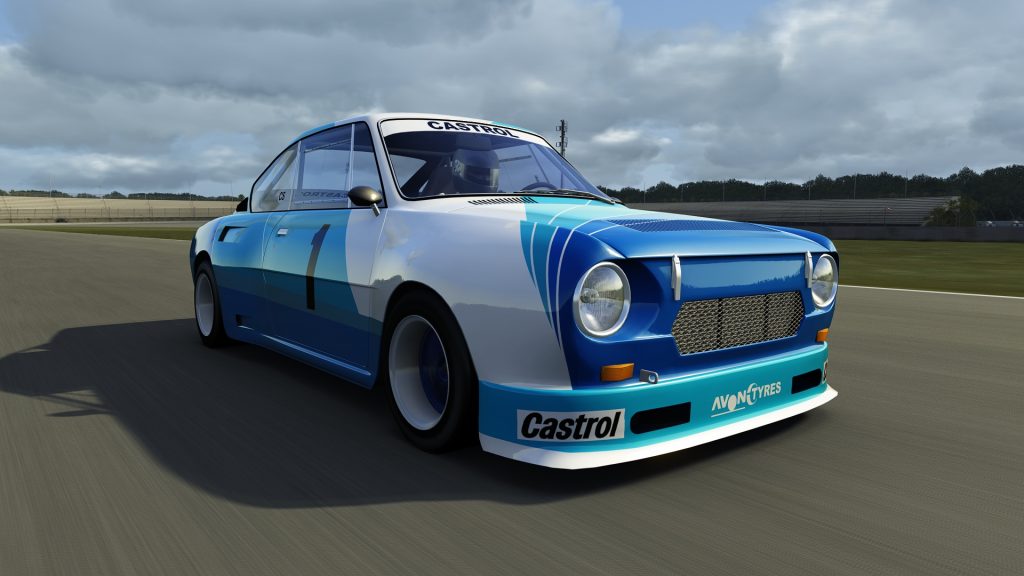 Skoda 130RS Rally and 130 L/A – the rally version used to be part of the 130 RS pack but I decided to make it unique, because both cars are quite different to each other and I wanted to have the possibility to update it separately. And the rally 130RS will receive an update as well, but I need to finish the suspension on track version first. Then I will implement it to rally version and release it. There were some graphical updates as well, but this one will take probably a little more time. The L/A version is something new, it is for now something like a learning platform for me, since this car is quite well documented and I have access to quite a lot of data and used to own one, I am learning doing suspension physics on it. But I plan to release it one day, it is very "entertaining" car and it has 5-speed gearbox! 🙂 But basically it is the 130 RS under the hood with new "SKODA 120" look. Something what was very common in former Czechoslovakia back in the days 🙂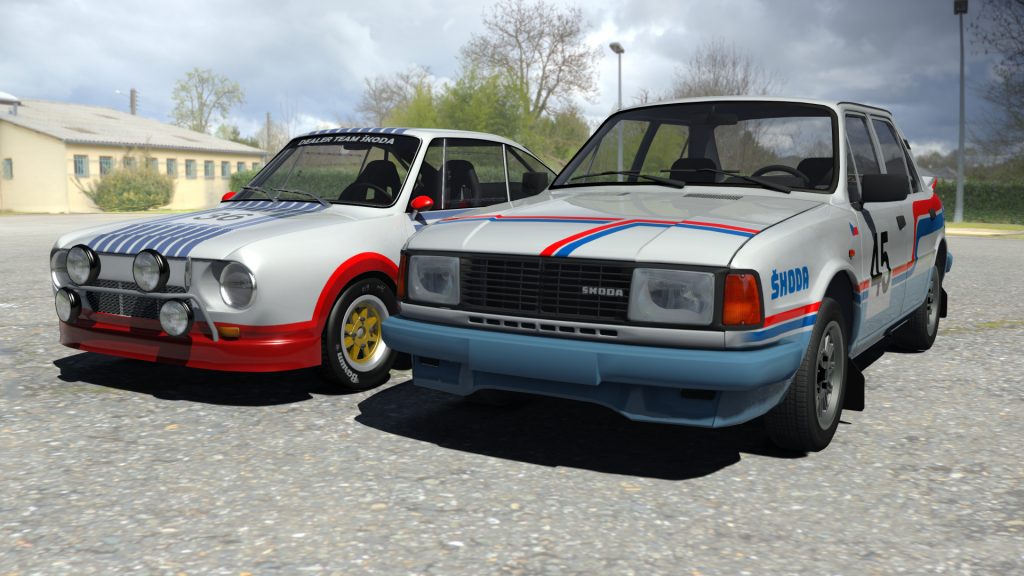 Tatra 603 B5 Marathon and Hillclimb R5 special wont be updated anytime soon and I consider them finished. I wanted to do some improvements to Tatra's interior but I simply don't have time for it, maybe later… But for now the car is good as it is now and I am quite happy with it.
All this updates will be available here on this webpage, some of them will reach RaceDepartment as well but if you are using Content Manager, check the green arrow on the right top corner, TMM is part of CM Auto Update system, so when the update will be online, CM will notify you and you will be able to download the update directly from CM. God bless Ilja! 🙂
I guess it is all for now from my side. To sum it up, the Trained Monkey Modding still lives but is looking for a experienced physics modder. As I mentioned previously, if someone is interested, don't hesitate and contact me. Feel free to use my personal e-mail rfusaty@gmail.com or find me on Discord – Fuzo#9254 or facebook.com/rfusaty. We can talk and eventually come up to something.
Have a nice and healty summer and don't forget to stay safe, Corona is still lurking around 🙂
Roman "Fuzo" Fusaty
TM-Modding "sole survivor"