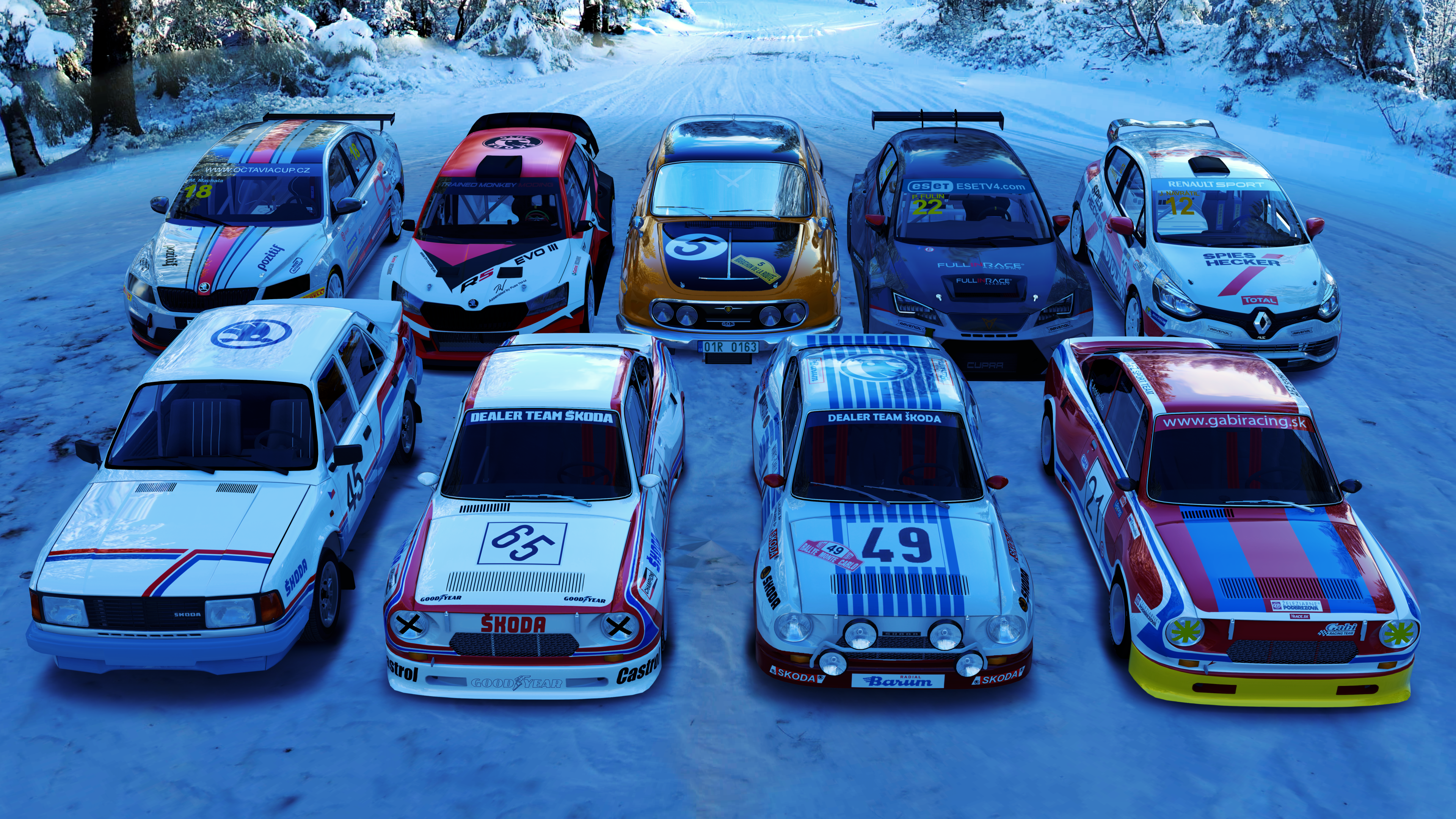 We are still here…
January 24, 2021
It's been quite a while since I wrote last blog article. Not because I am lazy, but because I am quite busy nowadays. 🙂 Even though I am working from home time to time because of the Covid situation is middle Europe, I still feel that my days are too short. This modding thing takes a lot of free time from me, I have to admit that last year I spent more time in 3D Studio MAX than on racing tracks. I definitelly need to slow down 😀
Somebody maybe noticed that I started to post a lot of stuff in Slovak language on our Facebook, that's because we started a racing league of our own. Yeah, we create cars, tracks, why not to use them for racing? So we did it. Found a sponsor, started our own servers with mostly TM-Modding content and Reboot Tracks and we did couple of races and from this year we started a league with our Octavia Cup and Cupra TCR mods. But this all takes so much time, I would never imagine that. To prepare some decent championship we need to prepare some rules, tracks, add some pitboxes to some of them, prepare training servers, deal with custom skins, skinpacks, track and car updates, prepare some picutres for social media, I even started to comment our stream from our races… 😀 Definitelly a lot of stuff is going on in my life. But this is not what I wanted to talk about in this post, I wanted to tell you guys about some updates and new mods on our web page and what can you await in next months from TM-Modding.
Skoda 130 RS Rally + Hillclimb version
This beauty is my personal passion and still will be. Our actual 1.8 version is something that I am quite happy about and I guess there is nothing what would significantly improve the mod at this time, but I still have those 2 other versions – rally version and brand new hillclimb version 🙂 Rally version was updated couple of weeks ago. Some suspension and setup screen fixes were made, some small details under the hood were improved like more accurate engine map, but I still don't have time to finish LODs so I consider it still "WIP". But if you like some AC rallying try this car, it is very fun to drive.

Skoda 130 RS Rally can be downloaded here…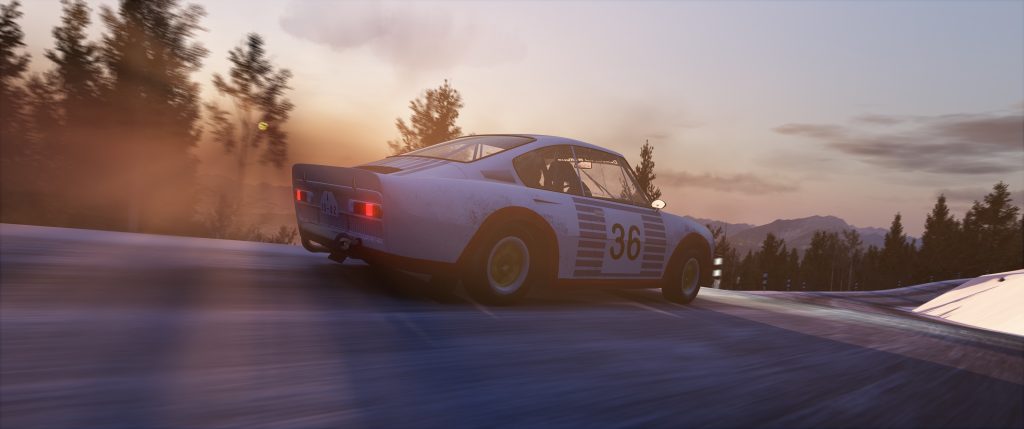 Hillclimb version is something new. There was a demand for "tuned" version of 130RS so I asked some people, found some new data and decided to make the hillclimb version. This version has 5 speed gearbox and slightly tuned engine and suspension, but I guess you can take it to race track as well. It has limited gearbox settings but basically it still is tuned circuit version. This version will be available very soon, I just need to do some final adjustments.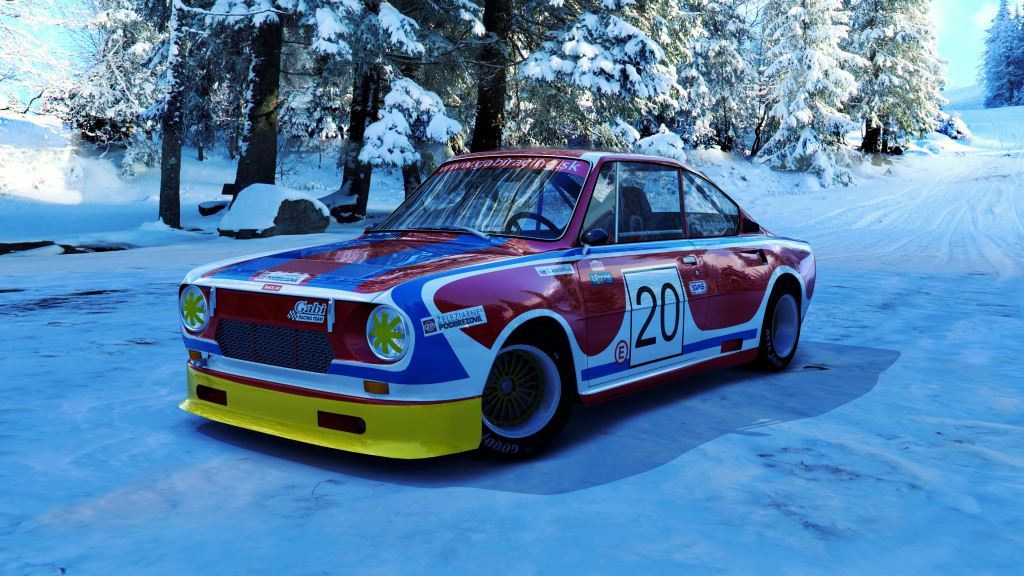 Renault Clio Cup X98
Last year when we were with some friends at Slovakiaring for a race weekend we saw very interesting Clio Cup races. Those cars were relatively slow but the race was very exciting and close, we wanted to try it on virtual tracks. Couple of weeks later we had our first "TMM" version of Clio Cup and we did some exciting races in our virtual community 🙂 So I decided to publish the car here on our webpage and share it for all people who want to do some fun racing. We were able to get a lot of valuable data and some feedback from real people who drove this car so you can try it and find out by yourself whether we did good job 🙂 This car was ment purely for our community racing and it doesn't contain any real life series skins, feel free to make yours, template is in the archive 🙂 And be carefull, even though this car is not very powerfull, it has very lively rear end 😀
Renault Clio Cup can be downloaded here…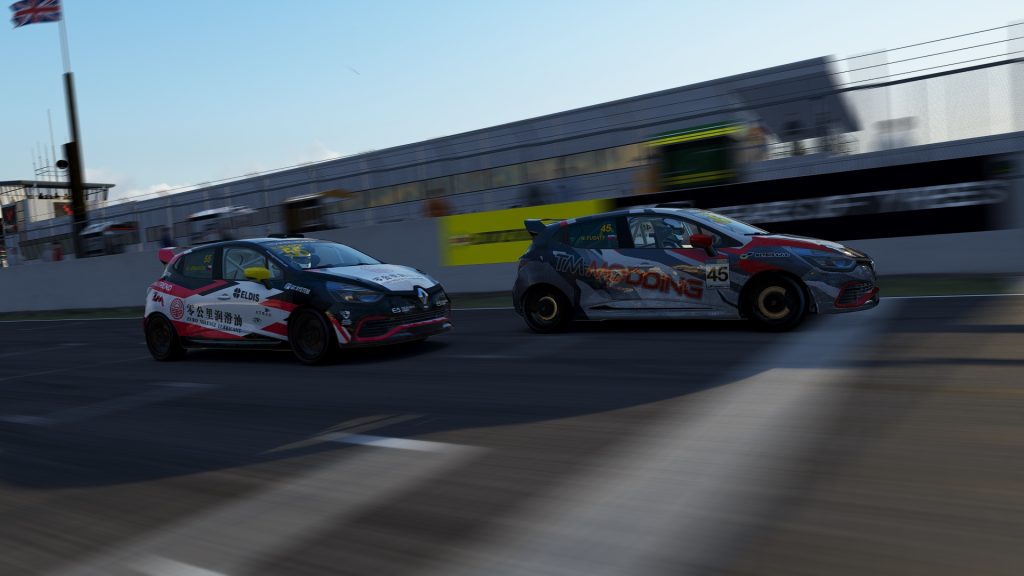 Fabia R5 EVO 3
I've received a message to my e-mail sometime in October from one guy. He claimed there is some issue with suspension on our EVO 2 mod. Usually I would look on it and try to fix it but this time this issue was so special so I would need to redo the whole suspension again to make it dissapear (downside of animated suspensions :D). Funny thing was that it was very hard to reproduce the issue. But in the end, instead of fixing the issue I basically did the mod from scratch again 😀 I got my hands on better Fabia R5 model and while moddifying it I could make some better decissions and use some optimized procedures when building up the mod. And here is the result, Fabia R5 EVO 3, with new model, new animations, new CSP features, revised suspension physics, tyre model, revised setup screen and increased fun factor 🙂 Firstly I wanted to make it as update for EVO 2 but in the end I made standalone mod from it. So now you can have both versions and compare the evolution 😀
Fabia R5 EVO 3 can be downloaded here…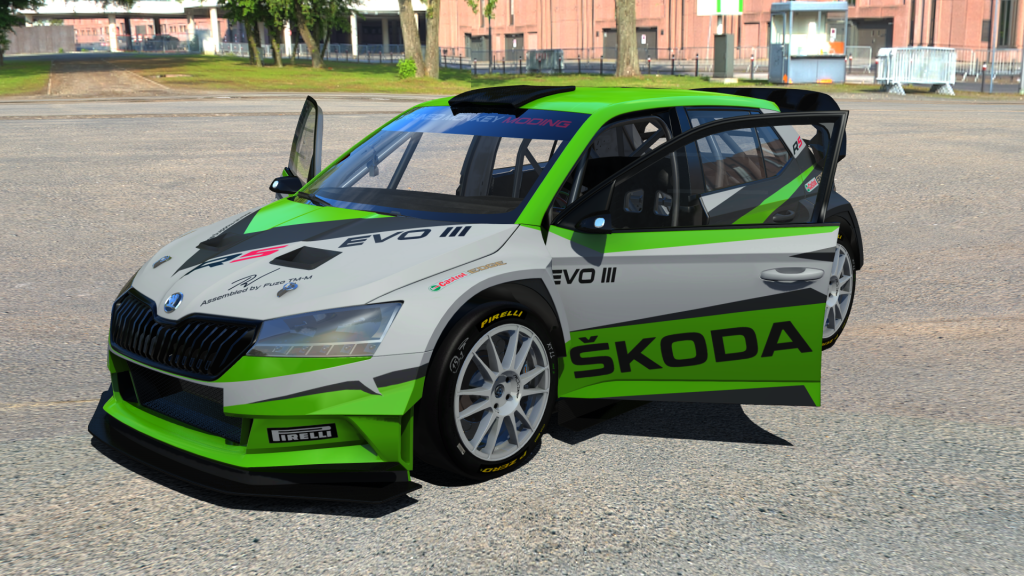 Reboot team tracks
You guys probably know that I am part of Reboot Team – modding team which improves and updates old track mods for Assetto Corsa. The whole team is quite active and releases new tracks quite often but since they don't have their own webpage, I offered them that I will make list of all their released tracks on my webpage. Check it time to time, when Reboot releases something I will put link there as well. They usually release stuff on facebook and GTPlanet forum, but I will try to keep this web page as actual as possible.

All tracks which were released by new Reboot Team can be found here: https://tm-modding.eu/reboot-team-tracks/
What's comming next?
I realy don't know why I torture myself by doing more than one projects at the time, but yes, there is one car in the works, which will be released publicly and will be completely suitable for Racedepartment and I definitely will try to make it as best as possible. I started to work on it during last summer when I had opportunity to spend 3 days with FULLINRACE Academy racing team. Yes, they drive TCR cars, and this is all what I will tell for now 😀 I don't know the release date yet, but I hope it won't take longer than Q1 2021. Stay tuned.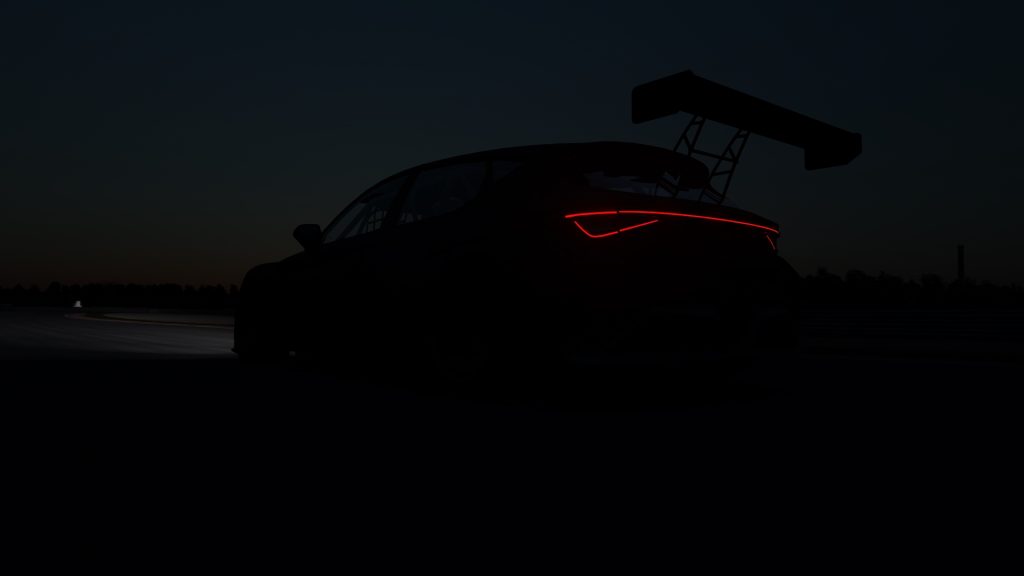 So this is basically it, there is still something happening on AC scene, we all will see what Ilja will bring in next couple of weeks, rainFX build should be public very soon and we know that Ilja works on a AC Workshop which will be part of Content Manager, we definitelly will try to stay up to date with our mods as well.
That's all for now guys, stay safe and healty!
Roman "Fuzo" Fusaty
TM-Modding