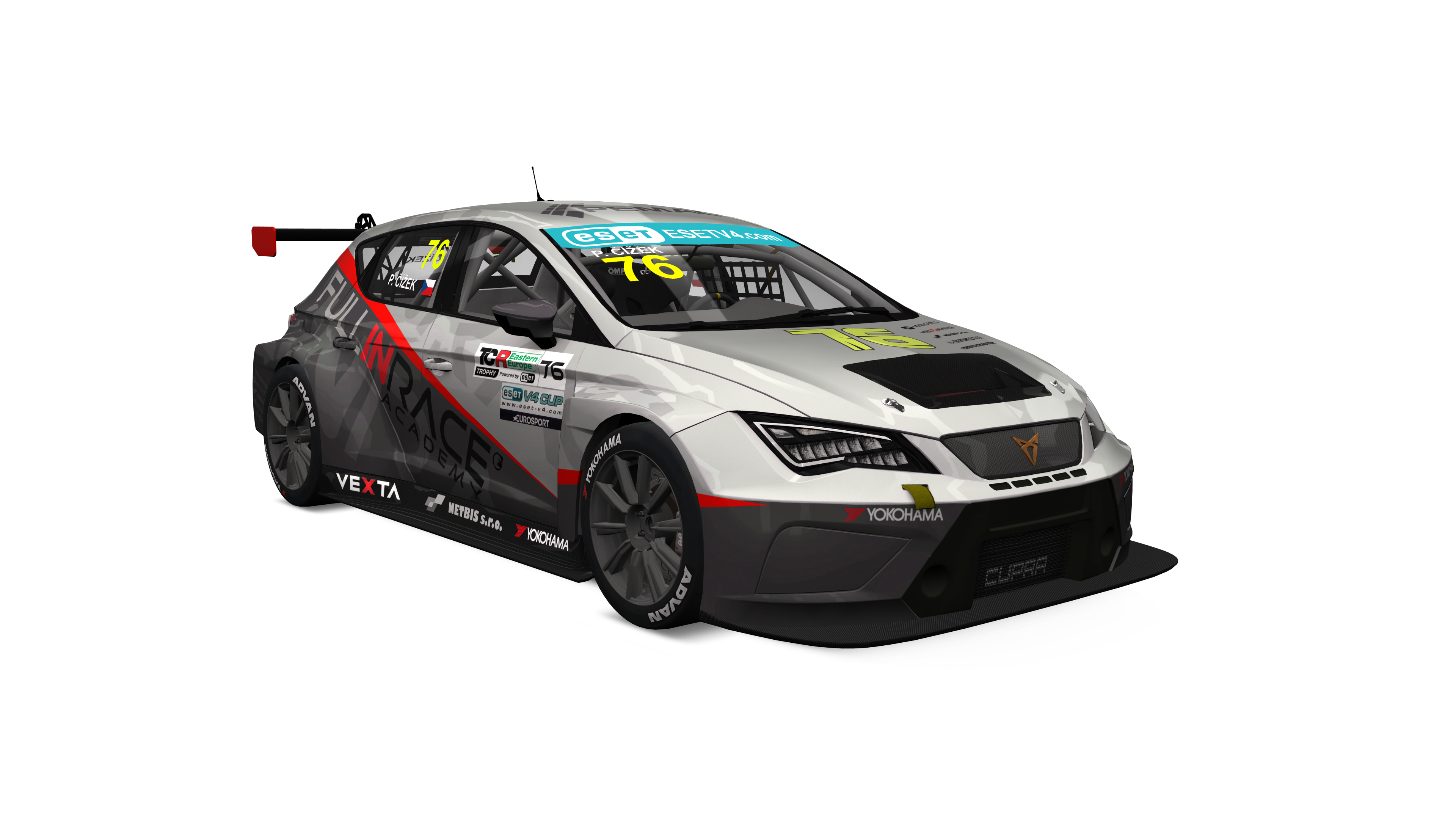 Cupra León TCR SEQ 2019 1.2
October 10, 2020
Version

1.2

Download

6029

File Size

114 MB

Create Date

October 10, 2020
Created by SEAT Sport to offer a fascinating driving experience driving in national and international Touring Car championships, frequently used in European and World touring car series, we can say that Cupra TCR is very popular. Together with FULLINRACE Academy racing team, this mod was created as training tool for their drivers, now you can try it as well.
About the mod
This mod is our interpretation of Cupra TCR, driven by Czech TCR Eastern Europe driver Petr Čížek and Karol Wittke. Developed with their assistance, you can enjoy very close representation of touring car racing with awesome custom sounds and accurate physics.
Mod history
This mod was initially intended as private mod just for training purposes, but we decided to release it on our web page because we think it is worth publishing. Base 3D model was provided by anonymous contributor, then some parts were reworked, some created from scratch or remodeled by Fuzo, physics was created from scratch by Weron and Fuzo, sounds were created from real onboards by ACFan.
This car was created primarily for local community racing and won't contain real skins from any TCR championship.
Actual version of this mod utilizes features like:
Close-to-real physics by TM-Modding team
Damageable windows, lights, new damage textures
working Windshield FX/rain support
deformable motorhood
Main people involved in this mod:
Roman "Fuzo" Fusaty – project management, 3D modeling, file assembling, physics, AI tuning
Michal "Weron" Soltes – data analysis, aero and testing
ACFan –sound modding
Credits
Big thanks to anonymous contributor for reference 3D model, we were not able to find who is the original author.
Please do not modify, convert, reupload to other websites or use the car physics without our permission.
Installation
Just extract "tmm_cupra_tcr_2019" folder to your installation folder of Assetto Corsa. For example C:Program Files (x86)Steamsteamappscommonssettocorsacontentcars
Allow files to be updated/rewritten when asked.
Fixes and updates:
v.1.2
optimized rim materials and textures (now only metal_detail_rim.dds controls rim color)
fixed F6 cameras and dash cam position
added low fuel indicator LED to the dashboard
added delta gauge to the dashboard
v.1.1