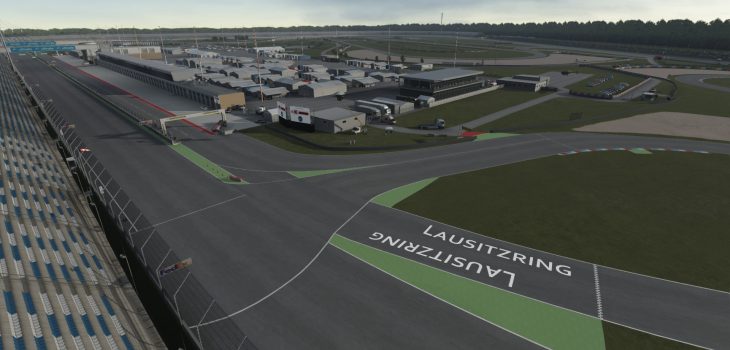 1.0

Version

177

Download

302 MB

File Size

April 6, 2019

Create Date
Download
Lausitzring for Assetto Corsa By Fuzo (ACCentral.cz Modding team) - Conversion from rFactor 2 with permission from original author Digga (SRT).
Track features:
34 pit boxes
3 layouts - GP, DTM, oval
Working AI
TV cameras
3D grass
2D crowds
Pre-generated VAO for Shader Patch included
Detailed road mesh (yes, the real thing is even more bumpy than this )
Credits:
Converted from rFactor 2 by Intel48
Completely reworked by Digga
All other unknown contributors
While we were working on the Octavia Cup, we knew that if we wanted to recreate the real Octavia Cup season, we need to have the Lausitzring track available for Assetto Corsa. The one which is available on Race Department is rather old, and is only in the DTM layout, so we had to search further. Then I found a perfectly good Lausitzring in rFactor 2 in awesome detail. Luckily Digga, as the original author, was willing to give me permission to convert it to AC, so here it is for you guys to enjoy.