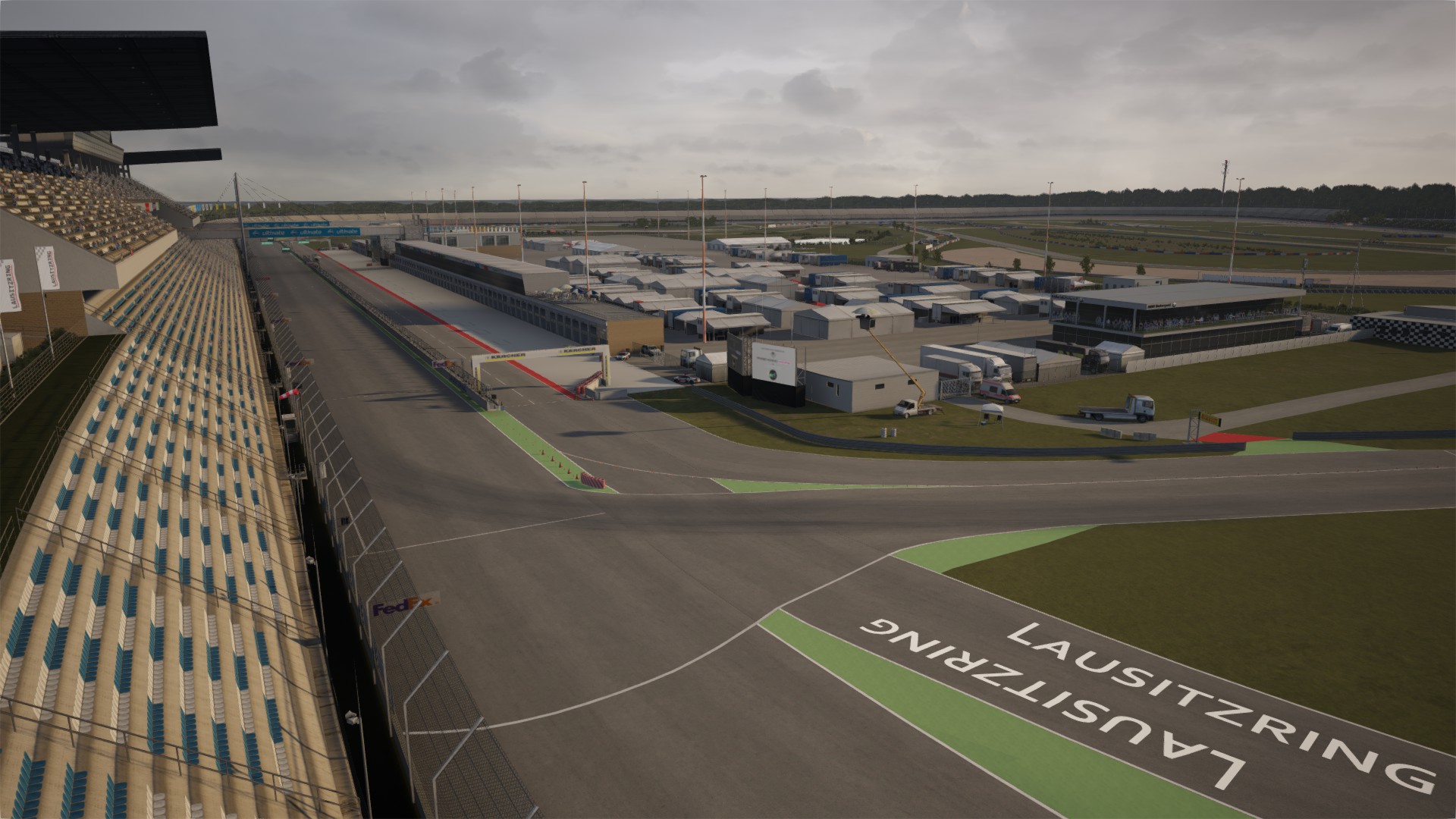 Lausitzring 1.51
April 6, 2019
Version

1.51

Download

11106

File Size

310 MB

Create Date

April 6, 2019
Lausitzring for Assetto Corsa By TM-Modding - Conversion from rFactor 2 with permission from original author Digga (SRT).
Track features:
42 pit boxes
5 layouts - GP, GP MP, DTM, DTM 2021, oval
full Custom shader patch support
Credits:
Converted from rFactor 2 by Intel48
Completely reworked by Digga
Reboot team members
All other unknown contributors
Installation:
Extract the archive to Assetto Corsa root directory. For best results delete all previous installations in content/tracks/tmm_lausitzring and acc_lausitzring directories.
Changelog:
1.51
- fixed AI in DTM 2021 layout
- added some new features to CSP config
1.50
- added new DTM 2021 layout (thx to Norms and KevinK2)
1.40
- some small tweaks for surface settings
- added one extra layout with closed short pit entry road (fixes fast times in quali when going to pit)
- improved some materials all around the track
- fixed crashing with CSP "merge meshes" setting
1.31
- extended pit slots to total 42
- advertisements reverted to default rf2 state
- added files for custom banner skinning (skins/default directory)
1.3
- replaced the whole windfarm with new models
- added some skidmarks to GP and DTM layouts
- fixed some issues with cameras in GP camera sets
- added AI hints for T1 for GP and DTM layout to make T1 more safe for AI
- fixed some textures in pit area
- improved some additional materials around the track
- updated CSP config's windmill section
1.2
- added some new camera sets to DTM and GP layouts
- improved oval camera set
- fixed wrong surface detection by AC engine for some meshes
- added camera facing crowd
- improved some materials across the track
- some windmills are rotating now (CSP 1.36 and higher only!)
- additional optimisation of meshes and materials
- new grooves for all layouts
1.1
- improved grooves
- added some additional mesh
- improved track optimisation for different world settings
1.0
- initial release