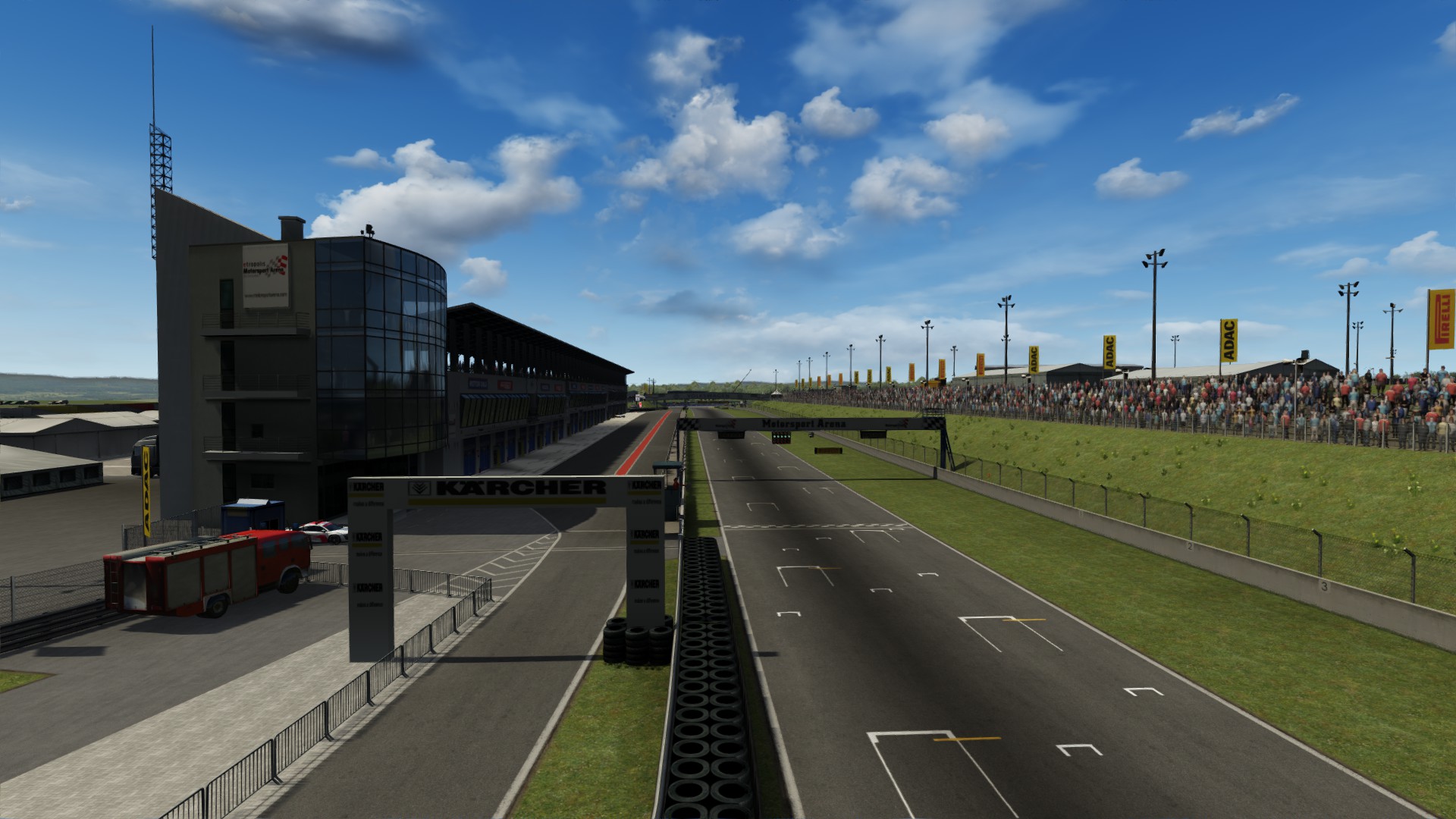 Oschersleben 1.60
April 6, 2019
Version

1.60

Download

13602

File Size

246 MB

Create Date

April 6, 2019
Oschersleben for Assetto Corsa By Fuzo (TM-Modding team) - Conversion from rFactor 2 with permission and support from original author Digga (SRT).
Track features:
34 pit boxes
2 layouts - GP, moto
Working AI
TV cameras
2D and 3D crowds
Track grooves
Pre-generated VAO for Shader Patch
High-poly road mesh
CSP lights and rain support
Credits:
all credits go to Digga and his modding team, he did all the awesome work on this track for rFactor 2, I just converted it and added some Assetto Corsa features
Installation:
Extract the archive to Assetto Corsa root directory. For best results delete all previous installations in content/tracks/tmm_oschersleben and acc_oschersleben directories.
Changelog:
1.6
- fixed double mesh in first chicane (tire wall)
- fixed some issues in CSP configuration
- added some new features to CSP config
1.5
- reworked trees to Y shape
- added the barrier to chicane to prevent cutting
- reduced height of collision mesh for plastic columns along the track
- added some new features to CSP config
1.41
- kerbs and green asphalt zones set to "valid" again
1.4
- added new "Club" layout
- improved basic camera sets
- improved some materials around the track
- fixed flickering meshes around the track
- added shader patch config
1.3
- improved grooves textures and settings
- reworked foliage around the track (mesh optimisation)
- fixed some overlapping and flickering textures around the track
- slightly edited some tree textures
- fixed some errors in ini files
1.2
- added VAO v4 support
1.1
- improved some advertisement textures
- added time attack mode support
1.0
- added 3D marshals and personnel around the track
- slightly improved overall track performance
- fixed wrong object naming causing different visual quality modes not working
- fixed wrong description for Moto layout
0.6
- fixed groove mesh at the Hasseroder curve
- fixed pit workers position in moto layout
- modified AI line in T1 in GP layout
- fixed AI line boundaries in moto layout
- overall track material brightness tuning
- updated grass texture map
- updated minor shader patch lights settings
- added hotlap starting possition
- added DRS zones
- added track descriptions
- added test reverb to the main grandstand