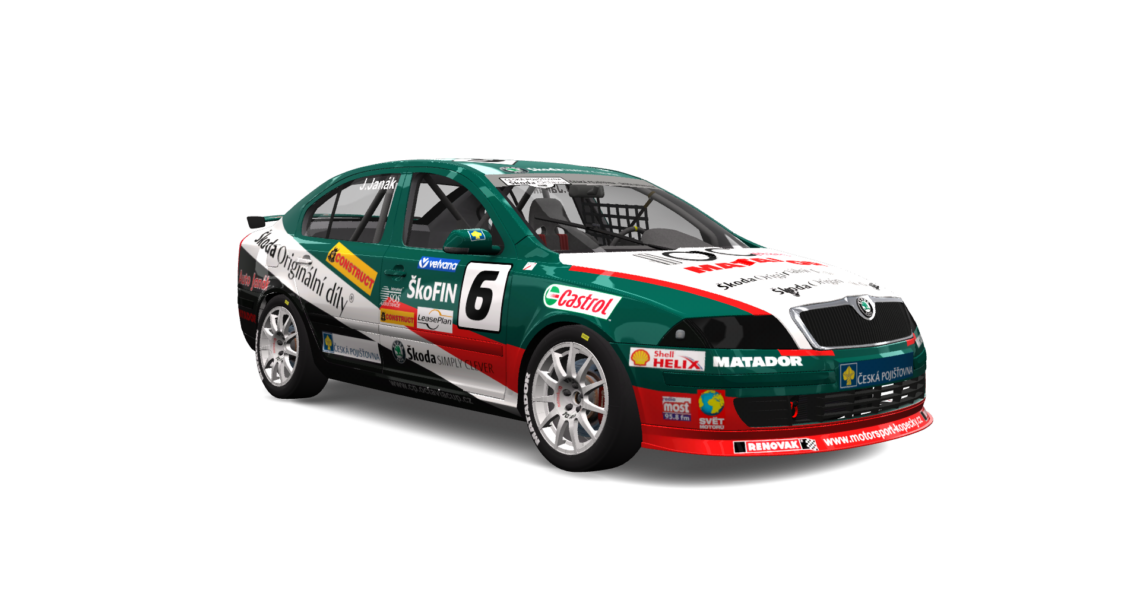 Škoda Octavia Cup 2008
December 23, 2021
Version

1.0

Download

3710

File Size

156 MB

Create Date

December 23, 2021
Car info
Skoda Octavia Cup was a cup championship which took place in various Central European race tracks between years 1998 – 2018. It belonged to the most successful racing events not only in Czech Republic but in the whole Europe. More than 120 drivers were involved in the championship and this cup helped to start professional racing careers for many of them. Not only Czech riders participated in these events, but talented drivers from Slovakia, Poland and Hungary as well. In early years (1998 – 2009) the championship was supported by the Skoda car manufacturer which has a lot of experience in motorsport. This championship saw 4 generations of Skoda Octavia car, modified for circuit racing (Octavia I, II, II facelift, III RS). This mod is the most famous version – Skoda Octavia II. Around 220 BHP and 225NM of torque doesn't sound intimidating but still provides very close metal to metal racing experience.
About the mod
Back in the days, when rFactor 1 was very popular, the legendary Octavia Cup mod was created by Simrace.cz Modding team. This mod was so popular that it made top 15 in rFactor Hall of Fame (14. place at this moment). It was brought to perfection over the time by its creators and was praised for the authenticity, feedback and handling characteristics. FWD touring cars were always popular 😊 This mod had big impact even on our modding career, it served as our main inspiration when we started. The quality standard, attention to detail, good physics, this is what this mod taught us. Unfortunately, Simrace.cz and their modding team does not exist anymore, but people which were involved in this mod are still around and we were quite lucky to meet the most important person from the team, the Czechoslovak modding legend "Mirzza", who was responsible for the physics for rFactor version and we offered him to "join our forces" and recreate this awesome car for Assetto Corsa, even though we already did 3rd generation Octavia Cup mod. He agreed and promised us support and help with implementing rFactor data to AC and here you can see the result of our common effort.
This car is different than 3rd generation of Octavia Cup but still very fun to drive. The touch of Skoda Motorsport can be felt here. It doesn't have turbo, it has more aggressive suspension, slightly slower sequential shifter and quite big understeer under power forces the driver to adjust the driving style a little. We hope you will enjoy the car as much as we enjoyed creating it.
For Assetto Corsa version we used original 3D model from 2008 (3.10) version of the rFactor mod as a base. Then where it was possible, the 3D model was slightly improved, some details were added, some objects were remodeled from scratch, some textures were reworked and adjusted as well. Unfortunately, old skins from rFactor version are not compatible anymore, we had to change UV mapping of the car body to accommodate slightly changed topology and material assignment. Skins for this version were recreated from scratch, the same applies for car sounds.
Recommended settings for CSP users
This car utilizes various features of amazing Custom Shader patch. Config for this car was created and tested with CSP version 0.1.76 but should work on version 0.1.72 and higher as well. CSP provides these features to the mod:
LUA enhanced dashboard display (CSP 0.1.76 and higher ONLY!)
PBR shaders
Support for turning lights and reverse lights
Animated driver
RainFX support and more…
To make these CSP features work don't forget to map all buttons in CM/Settings/Control/Patch!
LUA dashboard
This mod contains LUA script enhanced recreation of ST8100 digital dashboard. To use it you need to have CSP 0.1.76. Dashboard works mostly according to the manual (included in extension directory). To control it you can either click on the buttons on the dashboard in classic display mode or you can use Extra A,B,C,D buttons in classic and VR mode. To switch dashboard pages, press Button 1, to enter dashboard settings mode press Button 2 and Button 4 together (left mouse button pushes the button down, middle mouse button holds the button down for 5 seconds), for other functions check the dashboard manual.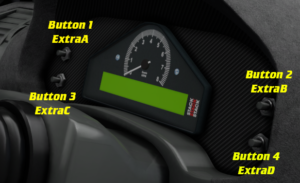 Skinning and templates:
Templates for skinning are included in "Templates" directory and are in Photoshop (CC 2021) PSD format. Basic body template is provided in 4096x4096 resolution, windows decal texture template in 2048x2048 resolution. We prepared templates with sponsors from both 2007 and 2008 seasons. All textures should be saved in DXT5 DDS format with proper alpha channel.
Credits
Big thanks to the Simrace.cz Modding team and Mirzza for creating this awesome car and letting us to bring it back to life, big thanks to Fabricio (Corsamode) for awesome sounds, thanks to all other consultants, contributors and people who encouraged us and helped with feedback and testing. Special thanks to Ilja Jusupov for creating LUA script for the dashboard, you are the boss mate 😊.
Original rfactor 1 Simrace.cz Modding Team:
Geafer – 3D modeling (2006-2007 version)
Nightman – 2D textures (2006-2007 version)
Mirzza – physics, 2D textures (2006-2008 version)
Revelli – 3D modeling (2008 version)
Perg – 2D textures (2008 version)
Pida – 2D textures (2008 version)
Piotr 'ylid' Wasilewski – suspension consultant
AC conversion TMM team:
Roman "Fuzo" Fusaty – project management, 3D modeling, suspension physics
Michal "Weron" Soltes – physics, tyre model, aero
Mirzza – physics consultant
Jiri "Randamu" Valik – skins, testing
Ilja "x4fab" Jusupov – LUA script for dashboard
Corsamode – car sounds
Petr Cizek – testing and feedback
Miroslav "Fear" Varos –testing
Installation
Vanilla AC:
Just extract "content" folder from the archive to your installation folder of Assetto Corsa. For example C:Program Files (x86)Steamsteamappscommonssettocorsa and the mod will be installed to the right place.
CM users:
Just drag and drop the archive to CM window and click install in the "burger" menu.
Please do not modify, convert, reupload to other websites or use any part of it (physics/3D/textures/sound) without our permission!
Fixes and updates:
V.1.0
V.1.1
added 2 new skins from season 2006
added more accurate tire textures for some skins
improved front plastic parts textures in some skins
fixed wiper animation position on the end of the animation
fixed wiper animation in LOD B
improved leg movement for leg animations