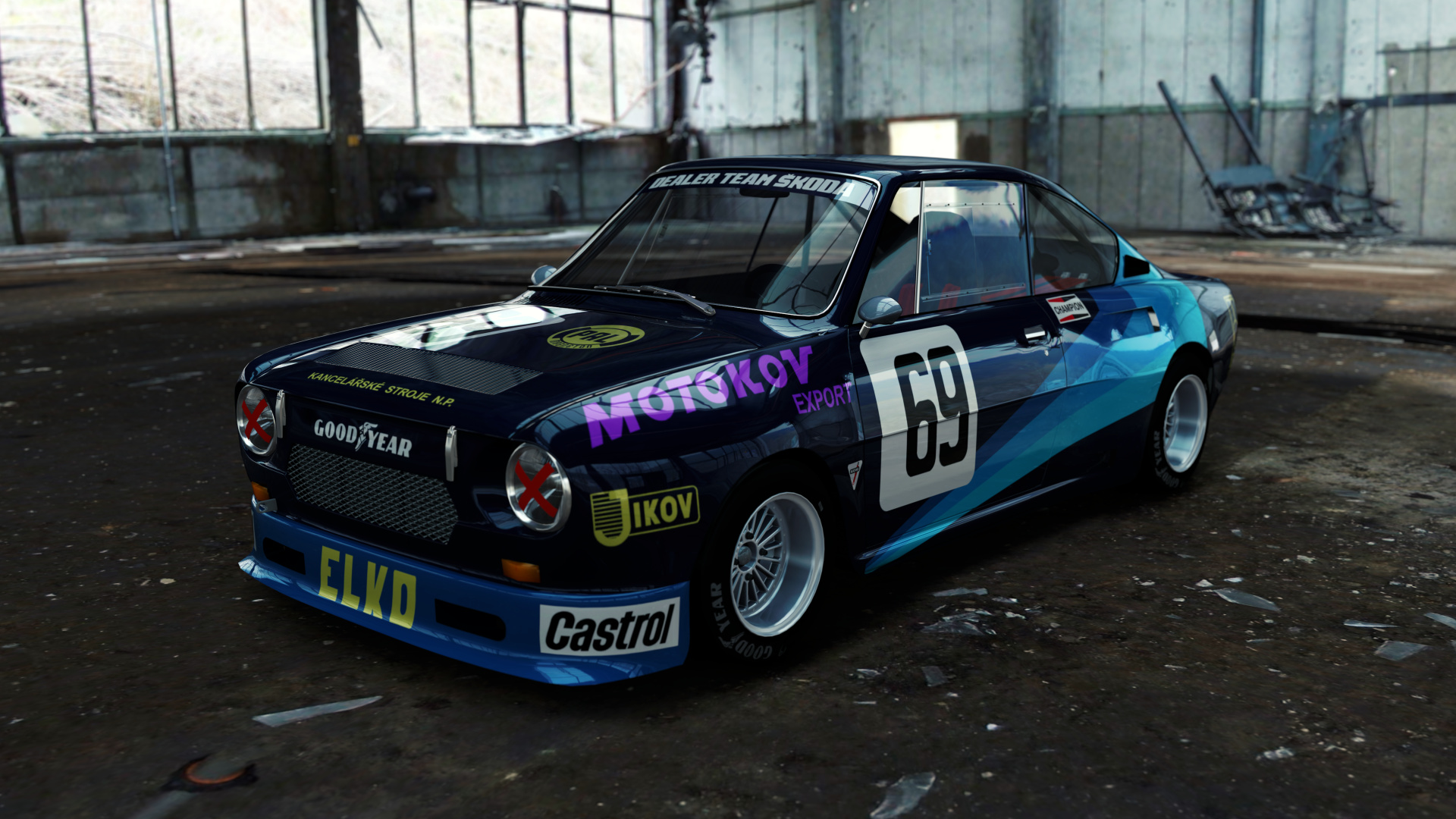 130RS update available!
May 16, 2019
So here it is. After a week of driving and testing our Skoda 130 RS mod, our users and testers found some issues and bugs which were overlooked during the initial mod release.
Luckily our team was ready for it and prepared update to version 1.1 with this list of fixes:
Fixed flipped mirror mapping in both versions
fixed issues with auto-shift in both versions
slightly increased paddle shifting timing in both versions
fixed issues when forced TC/ABS on
fixed suspension animation issues for both versions
added ride height limit for track version
fixed internal and external windows mapping
fixed skinned mesh on gearbox lever on track version
fixed gearbox lever animation issues on both versions
fixes some minor issues with tyre config files
improved interior mapping and added AO texture
improved/optimized some textures across the whole mod
While we were working on some reported bugs we found some other small issues, but not all were worth mentioning in the list and not all we do remember 🙂 Obviously the mod is still not 100% perfect and there will be probably some more things to fix. If you find something, please use our bug report form or just shoot us an email 🙂
Maybe some of you noticed that in update 1.1 were made some visible changes to some interior textures and materials. However this was done just for the track version in this update, rally version will receive updated interior later, as this car started to take its own path and it is not so easy to implement fixes from one version to another.
We hope that this update will make you happy and you will enjoy our mod even more.
You can download the update here!